Each of the participants is paired with a mentor who is established and working in UK journalism.
One-to-one mentoring sessions are held at regular intervals over the course of the project.
Sessions offer participants valuable guidance and planning opportunities for their careers, as well as opportunities to discuss current events and developments in journalistic practice.
This contact will also widen participants' network of contacts, further preparing them for careers in the UK.
'Meet the Mentors'
Preeti Jha
Preeti Jha is an award-winning journalist with 15 years of experience working as a reporter and editor across the world. She started out as an education reporter at The Indian Express in New Delhi before training as a multimedia journalist at the BBC. She went on to cover politics for the broadcaster in London. After a few years she moved to Hong Kong to work as an editor on AFP's Asia-Pacific desk and later as the agency's Southeast Asia correspondent in Bangkok. Preeti went freelance to focus on longer-form stories about politics, human rights and gender, based in Kuala Lumpur and later Singapore. Earlier this year she returned to London to resume freelance work with a focus on Europe. Her work is published globally for outlets including the New Statesman, the Guardian, Washington Post and New Humanist. 
Dina Newman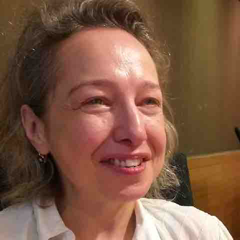 Dina Newman is an award-winning journalist, currently a media trainer and consultant. Trained by the BBC Academy and Media Action. Recent clients include BBC Academy, Thomson Reuters Foundation, Zinc Network, Particip GmbH, Media Diversity Institute.  Extensive experience of reporting international stories in English and in Russian from around the world. Since 2020, she has provided training and consultancy for Russian language media outlets in the Baltics, on a project run by Zinc Network and TRF. 
Ashe Hussain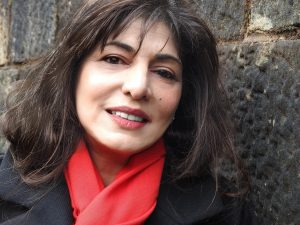 Ashe Hussain started her career in the media industry as a researcher and producer at BBC Scotland on live radio programmes and education & entertainment TV programmes. For the past 25 years she has worked either directly or in partnerships with broadcasters, screen agencies and training bodies in both Scotland and the UK managing and delivering talent and training programmes across film, television and animation.  
Ashe has been on a number of advisory groups and committees including the Creative Scotland Equalities Diversity & Inclusion Advisory Group, Board Member of Glasgow Film Theatre, Children's Panel Member, the Committee for Royal Television Society Scotland and a Jury Panel Member for the Cultural Diversity Network Awards. 
Ashe is currently the Business Development Manager for FOCUS, Film City Futures which provides consultancy support for the growth of independent production companies based in Scotland. 
Alyssa McDonald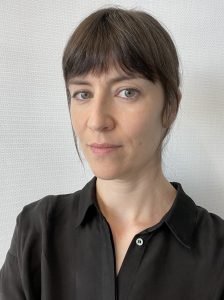 Alyssa McDonald is an executive editor at Bloomberg News. She collaborates with journalists across the Asia-Pacific region to produce features on topics ranging from China's economy to global press freedom. 
She has worked in the media on three continents and is interested in finding ways to bring a broader range of perspectives into the industry. 
April Yee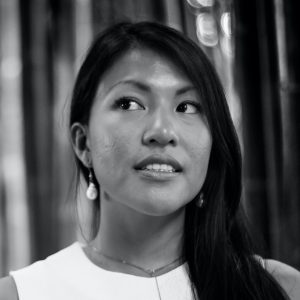 April Yee is a National Book Critics Circle Emerging Critics Fellow, editor-in-residence at The Georgia Review, and the University of East Anglia's Malcolm Bradbury Memorial Scholar. A Harvard and Tin House alumna, she reported in more than a dozen countries at sites ranging from Chernobyl to Iraqi oil fields before moving to London, where she serves as a reader for Liminal Transit Review, trustee for SeeBeyondBorders UK, and mentor for University of the Arts London's Refugee Journalism Project.  
In 2021, she won the Mendocino Coast Writers' Conference nonfiction prize, and her fiction and essays were shortlisted for the Fitzcarraldo Essay Prize, the Alpine Fellowship, the Women's Prize Trust's Discoveries, and the University of East Anglia's David T. K. Wong Fellowship. She has presented at the Asian American Writers' Workshop, Bath Spa University, and the Oxford Centre for Life Writing, and received support from the Community of Writers, the Society of Environmental Journalists, Ledbury Poetry Critics, Faber Academy, and (with multidisciplinary collaborators) the EU-Russia Civil Society Forum. Her work is in Salon, Electric Literature, Newsweek, The Boston Globe, and Ploughshares online, and she tweets at @aprilyee. 
Joshua Zitser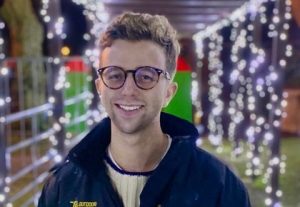 Joshua Zitser is a senior news reporter at Insider. Based in London, he primarily reports on international affairs and social issues.His writing has appeared in the Independent, The Times, The Telegraph, Metro, WIRED, and more. Joshua's podcast documentary, "Handed Down: A Look Into Transgenerational Trauma," was nominated for a Mind Media Award and an IRN Award. 
Joshua is the grandson of refugees and the son of an immigrant. His family's story has inspired him to report on marginalised groups, refugee crises, and to become an RJP mentor. 
You can follow Joshua on Twitter at twitter.com/mrjoshz
Nabeelah Shabbir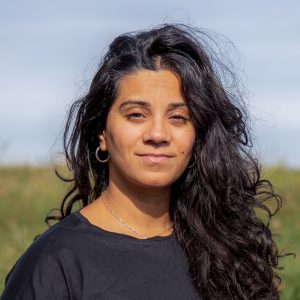 Nabeelah Shabbir is a British-Pakistani freelance journalist. She is Senior Research Associate at the International Center for Journalists (ICFJ), where co-authored The Chilling, a book researching online violence against women journalists around the world, extracts of which were published by UNESCO in 2021 and 2022. She is also co-author of a series of Reuters Institute of the Study of Journalism reports on transatlantic digital-born news media, audience engagement in the Global South, and the impact of the Panama Papers. As a journalist at The Guardian in London, Nabeelah shared a British Journalism Award in 2015 with the 'Keep it in the Ground' team. She also won a 'European Young Journalist award' in 2008, and has worked at The Correspondent (Amsterdam), Financial Times (London) and Twitter (Germany) amongst others.
You can find her on Twitter @lahnabee.
Lizzie Rivera
Lizzie Rivera is the editor of Live Frankly, a lifestyle website that focuses on cutting through the noise around sustainability. Live Frankly publishes straight-talking articles that tell the stories that matter. Their directory features food, fashion and beauty brands that are genuinely working to make a positive impact. Lizzie brings a decade's worth of journalism experience to her mentoring role. 
Thomas Kavanagh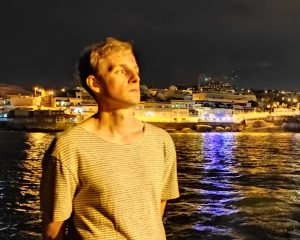 Thomas Kavanagh is currently working as a radio producer for BBC World Service's Business unit, on loan from Focus on Africa. He has been with the BBC for the past decade, since joining the corporation on the Journalism Trainee Scheme in 2012. He has spent much of the past seven years at World Service, working on various news and current affairs programmes.
Laura Garcia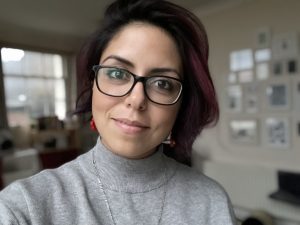 Laura Garcia works as a multimedia journalist started back in her home town of Mexico as a newspaper photographer covering the "lucha libre". She's an incurable nerd who loves cats, books, TikTok, and has always been fascinated with new ways of telling stories, new tech, coding, apps, and even VR/AR. Laura has recently joined BBC Mundo, the Spanish language service of the BBC as part of their video team.  
Laura worked for newspapers and film production companies in the US before moving to the UK in September 2011. She has worked in different national newsrooms across the UK as a TV and radio producer. She taught multimedia journalism and TV production at the University of Kent for 5 years.  Laura spent the first two years of the pandemic as part of the training team at First Draft teaching journos to spot and verify disinformation. She has taught a course on social media for the UN-mandated University for Peace and regularly featured as a foreign correspondent on Mexican TV explaining European politics.  
She is passionate about getting new diverse voices into the industry and was the co-founder of PressPad, a social enterprise dedicated to helping young people become journalists. She is a mentor for WINN Latam, the Refugee Journalism Project and helps to run the UK chapter of the Worldwide Association of Women Journalists and Writers. 
Naomi Larsson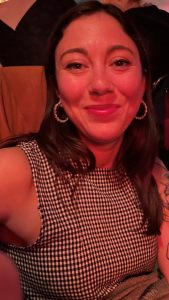 Naomi Larsson is politics editor at gal-dem magazine. She's an award-winning journalist who has worked as a foreign reporter and feature writer for a number of publications including Al Jazeera, the Independent and the Telegraph. She was previously a commissioning editor and writer at the Guardian focusing on global development. 
Samir Jeraj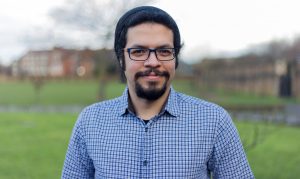 Samir Jeraj is a writer at the New Statesman and a freelance journalist. He has a focus on social affairs, housing, health and immigration and was the co-author of The Rent Trap. 
Nicola Kelly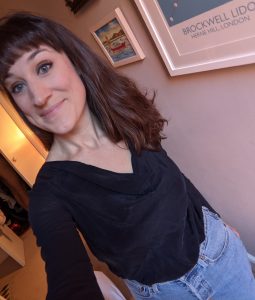 Nicola Kelly is a freelance journalist focused on UK immigration policy, social affairs and human rights. Her writing regularly appears in The Guardian, as well as the Observer, Observer Magazine, BBC News online, The Independent, Al-Jazeera English, Reuters, Vice News and elsewhere. She frequently reports for BBC News and BBC Radio 4 and has presented and produced documentaries from across the globe for the flagship BBC World Service programme 'Assignment'. She was shortlisted for the Gaby Rado Award at the 2021 Amnesty Media Awards and nominated for New Journalist of the Year at the British Journalism Awards 2020.
In February 2022, she became a Fellow of the International Women's Media Foundation, receiving a year-long reporting grant to cover UK asylum issues. She has twice undergone HEFAT-training (in the UK and in Nairobi) and she is a member of both the Frontline Freelance Register and the NUJ.
Before moving into journalism, Nicola was a diplomat, posted to Brussels and Istanbul, with stints in Beirut and Rome and secondments to the No 10 Press Office and the Home Office. She speaks fluent French and Italian and intermediate Spanish and Arabic.
Jeevan Vasagar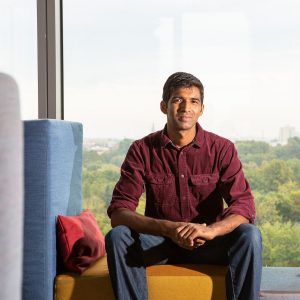 Jeevan Vasagar is a journalist and author, specializing in climate change and public policy. His book Lion City: Singapore and the Invention of Modern Asia is published by Little, Brown. He is Climate Editor at Tortoise Media, and was Environment Editor at the Bureau of Investigative Journalism from 2020-2021. He was Singapore and Malaysia correspondent for the Financial Times from 2015-2017. Prior to that, he was the FT's Berlin correspondent. He spent 12 years at The Guardian, in a range of roles including news editor, education editor and East Africa correspondent. His freelance writing has appeared in The Economist, the LA Times and the New Statesman.
Twitter: @jeevanvasagar
Nicola Hill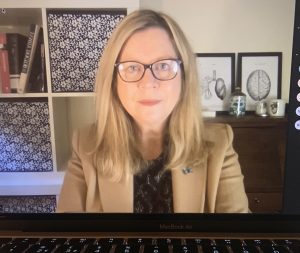 Nicola Hill is a highly experienced international journalist and communications consultant specialising in the health and medical environment. She is an experienced television reporter and presenter, having worked for the BBC, Sky News and TRT World News as a health correspondent and presenter. Most recently she covered the Covid19 Pandemic for TRT World News, on air every weekday for 18 months.
She writes freelance health and lifestyle articles for the Daily Mail and magazines, and runs her communications consultancy.  Her expertise ranges from teaching media, presentation skills and storytelling training courses, to running message development workshops and crisis training programmes.  Her clients include top executives in the pharmaceutical industry and the NHS, celebrities such as Stella McCartney and Jerry Hall, and leading medical experts. She regularly advises on issues management scenarios.
Nicola is an executive member of the Medical Journalists' Association. She qualified in Journalism at UCLAN and has a Masters Degree in English Literature from Kingston University in Surrey.
Instagram: @ncmedialtd
Daniel Nelson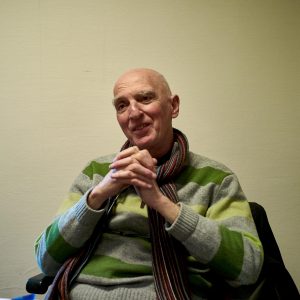 Daniel Nelson has worked on and edited newspapers, magazines, news agencies and online publications in Bangladesh, Hong Kong, India, The Philippines, Uganda, the UK and West Africa. 
He has also worked with and for a dozen UN agencies and NGOs, and run journalism training courses for the Asia-Pacific Institute for Broadcasting Development, the Commonwealth Press Union, the Daily Star in Bangladesh, the BBC, City University (London), the Panos Institute, the Press Foundation of Asia and the Thomson Foundation.