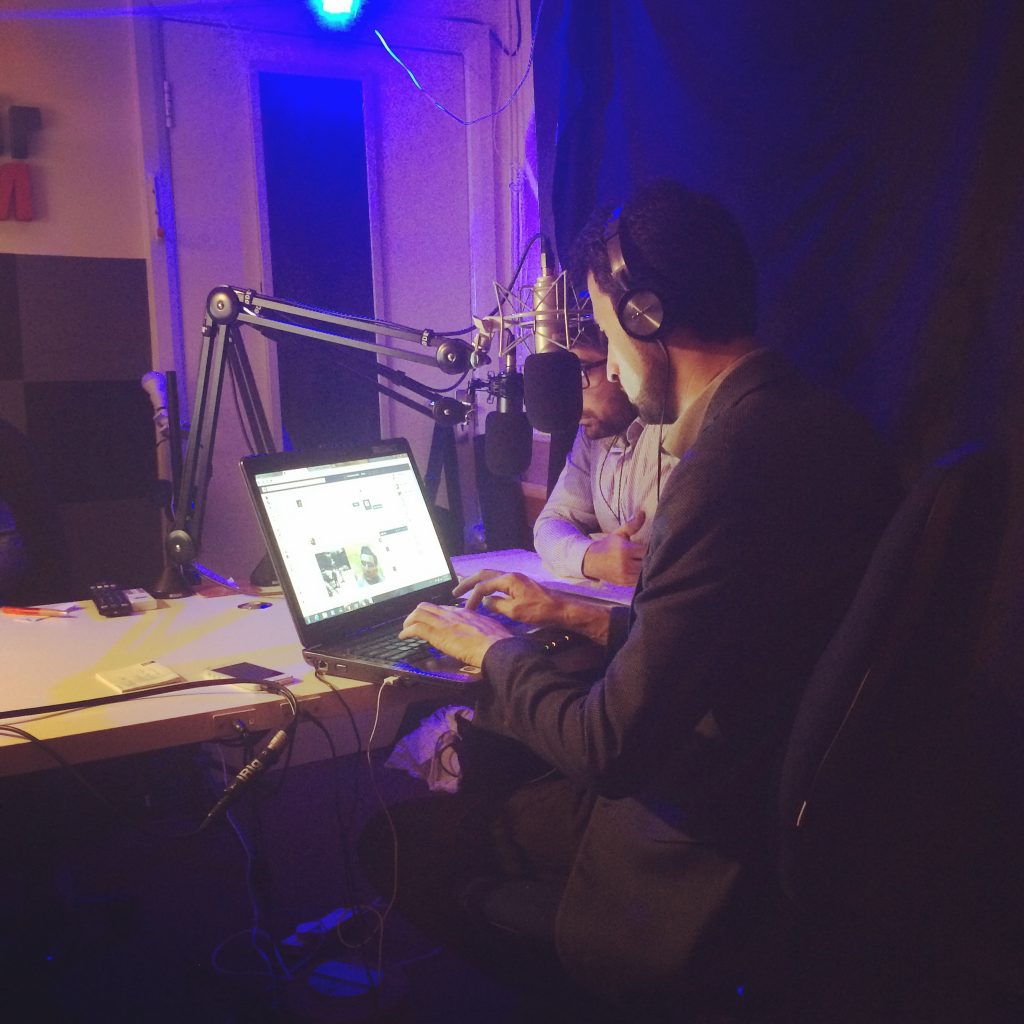 Lifestyle journalist and lecturer Rob Sharp reflects on his role as a mentor to Azizrahman Omid Azizi and on getting involved with the Afghan Voice radio which provides news for the thousands of Afghans living in the UK. 
The mentoring experience, while in its early stages, has been an instructive and fulfilling process. Meeting Azizrahman Omid Azizi and his colleagues at the digital radio platform Afghan Voice has fostered the start of a collaborative working partnership with an inspirational community media organisation, who achieve meaningful results – often in several different languages – that beat on insight, and effect, much larger institutions. Talking to Azizi and his colleague Gharghasht, has enabled me to reflect on my own priorities as a journalist in London, to question my entrenched beliefs on what good journalism is and can achieve, and the many successes and challenges facing Afghans here and at home.
Observing the work of Afghan Voice, which broadcasts to the Afghan diaspora here and listeners in Afghanistan, highlights the obvious benefits of digital technology in allowing real time, hard-hitting news-oriented programming on a budget that should make mainstream media organisations blush. Their offer challenges and explores the complex political situation in Afghanistan as it develops daily, fielding questions from listeners to put to major Afghan political figures. In doing so, the organisation fulfills an obvious public service remit for the 60,000 Afghans in the UK, and many abroad.
Though early in the process, I have engaged with Gharghasht over offering media workshops to Afghan Voice volunteers, many of whom have arrived in the UK recently, drawing on my teacher training at the London College of Communication and applying this to planned workshops in news production, reporting, public affairs and media law, looking at life in the UK more broadly, and providing support for the organisation's multimedia offer. These workshops will lead to some interesting discussions over the course of the next year, as well as further opportunities to tell the stories of Afghan people in Britain. I have supplemented the above by meeting with Azizi to discuss his priorities in moving forward with both his media career and his life in the UK, offering support where I can, and planning some ways that I can help him, in a form ultimately directed by him.
Spending time with Afghans and hearing their stories, of their lives back in Afghanistan as well as in London, has been particularly pertinent in recent weeks, as the UK reconsiders its relationship with the rest of the world. It has been unsurprising, if a little depressing, to see how little the stories of these people are expressed and explored responsibility in the mainstream media. But hearing those stories, and how they unite Afghans living in Britain, has been unremittingly positive. My challenge is now to help my mentees as much as I have already been helped by them.