The Story Behind Integrate That!
by Abdulwahab Tahhan
If you turn on your TV or pick up a newspaper, you might find some stories about refugees in Europe. Most of these stories are not reported by refugees themselves.
The refugees would be only the subject of an interview, not an author or a collaborator. This takes away the ownership of our stories and the right to tell our stories the way we deem appropriate.
Integrate That is a podcast made by refugees. Reporting our stories by ourselves the way we feel suitable is very important for me.
Bearing in mind the amount of times I have been asked if I knew a refugee who came illegally, or a refugee who had lost a loved one, or other ridiculous requests from some journalists, I wanted to do something different.
My guests are not just subjects for an interview; they are involved in every decision and they choose the topics they want to focus on and talk about.
The stories shared do not follow the usual pattern that I have seen repeatedly for years; a refugee leaves home because of the war, goes to Europe, settles down, learns the language and then goes to work or university.
I chose this medium, the podcast, because it makes the interactions feel very intimate. I do not take any notes, and will not write any articles with the material or ask the guests to contribute any quotes. There is no camera in their face, or any other distraction.
The stories you hear are very personal and help the listener understand the baggage refugees come with and the way they live their daily lives while trying to find out what integration means.
In episode one I talked to Baraa, who wanted to talk about mental health issues. Though the topic isn't new to migrants and refugees and has been reported before, Baraa does not talk about the challenges of mental health issues, but tries to tell why he, and other refugees he personally knows, suffer from mental health issues.
He goes back to growing up in Syria and how that shaped who he is now. He also talks about seeking help, but how the lack of cultural understanding from his psychiatrist made it difficult for him to open up.
I spoke to Baraa for over an hour, but I only used a few stories from the endless examples and anecdotes he told me. Baraa has given talks to a large number of venues across the UK, including schools, the UK Parliament, and even Harvard University, but he never found it appropriate to talk about the stories he told me.
True representation is missing from the coverage on mainstream media so making this podcast was crucial in recording our stories, owning the narrative and empowering refugees who go through a lot of struggles in this new community just like any other migrant.
This project was made with the endless support of Vivienne Francis, the director of the Refugee Journalism Project.
---
Episode 1: Finding my happy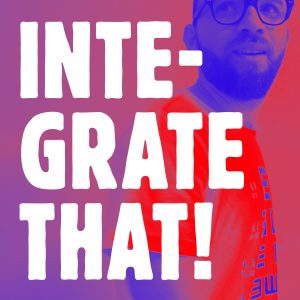 With family scattered all over the world, many refugees still live in the past where they had a very colourful life. Being in alone in London in a foreign culture could be very lonely. I spoke to Baraa about mental health and being alone in a new city.
Listen to this episode here.
---
Episode 2: Starting from scratch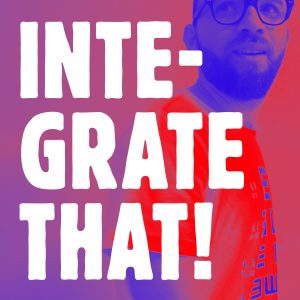 Arriving in the UK with over eight years of experience in policy, conflict and peace resolution, Yusra struggles with the culture of hiring. She decides to start from scratch and builds her own network, which now stretches over Africa, USA, Europe, and her home country, Yemen.
Listen to this episode here
---
Episode 3: First Impressions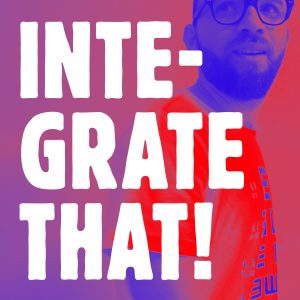 Forced to leave home, Wasim goes from Aleppo to Turkey, and then pick up a fight with the driver at the borders. Some locals treat him well while others ask ridiculous questions in job interviews.
Listen to this episode here
---
Episode 4: Where do you think you are going?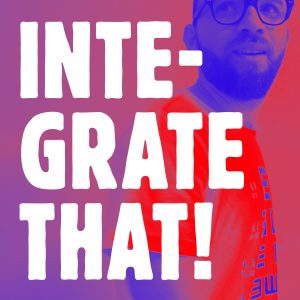 One of the worst nightmares for refugees when traveling is being stopped at the airport. The first time Baraa was stopped by some big men wearing suites, his British friend thought he was getting the VIP treatment and an upgrade. I was asked why do I support the LA Rams football team, and was asked to name some players when I was "randomly" selected for screening.
Listen to this episode here
---
Episode 5: I am British now, on paper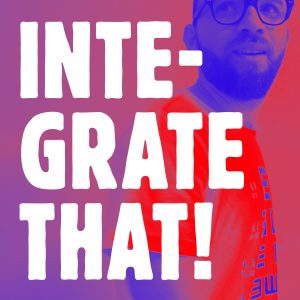 To become British, you need to pass the "life in the UK" test. It teaches you about the history about the UK, which many British people haven't got a clue about. Once you have applied, you wait for a decision by the Home Office, what's it like to wait, and how do you feel when you get a decision?
Listen to this episode here
---
Featured image by Photo by Neil Godding on Unsplash
Integrate This artwork by Sophie Dyer @sophiecdyer